Inscription:
Outdoor lighting occupies an important position in our lives and directly affects people's night travel and the night appearance of the city.
With the continuous improvement of LED light efficiency and the continuous development of LED products, my country's urban lighting has fully entered the era of LED lighting, and LED lighting technology has played an increasingly important role in urban landscape lighting. At the same time, this also means that outdoor lamps have increasingly higher requirements.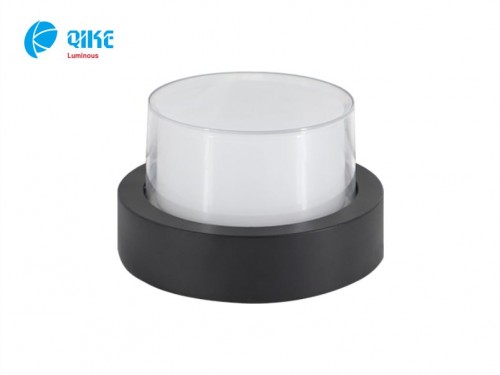 Basic requirements of LED outdoor lamps
Outdoor lighting fixtures are mainly used in public places such as parks, roads, squares, etc., so not only to meet the effects of outdoor lighting, but also play a decorative role.
Outdoor lighting is almost always exposed to the outside world. Many people have contact with outdoor lights during activities. Therefore, the safety of outdoor lighting becomes very important.
For outdoor road lighting, we also need to consider some factors, because the entire road lighting is also a big whole, we need to determine a standard for this whole glare, brightness, etc., to achieve a good lighting effect.
In general, in order to have good heat dissipation performance of the lamp, it is best to design the housing and heat sink of the LED lamp as a whole, and the material is generally selected from aluminum or aluminum alloy.
Guangdong Qike Electronics Co., Ltd. mainly manufactures high-end LEDcommercial lighting products and engages in LED lighting design, development, production, sales and service. Our aim is to provide customers with high quality products and professional services,which are important factors to the success that we have achieved in the LED industry. Major customers are from Korea, Europe, Asia and North America. Products have been passed successively by authorities qualified inspection and the international recognition CE,EMC, ROHS, KC,KS,ISO9001.
Our Company has two mainly categories: LED indoor light and LED outdoor light. Indoor LED products: LED down light,LED T5/T8 tube light,LED track light, LED spotlight. LED bay light. Outdoor LED products: LED floodlight, LED spike light,
LED wall light, LED street light, LED undergroundlight. It widely apply it night scene lighting,commercial lighting house, 5 starshotel and decoration.
Our company is always looking for long term cooperation and grow with our customers together. Company management policy is based on honesty, quality is life, innovation seeks development, and wins-wins. We sincerely expect all clients to come to our factory for inspection visit, guidance and cooperation.