The LED street lamp has a miniature appearance, better wind resistance, better lighting effect, and can be dimmed as needed, with an average service life of up to 10 years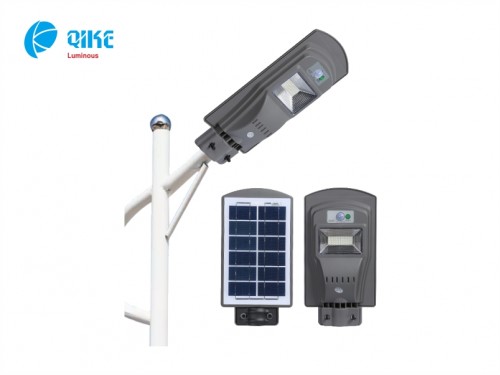 product manual:
LED lamps are the fourth generation of light sources after incandescent lamps and fluorescent lamps (including high-pressure sodium lamps and metal halide lamps). They have the characteristics of high efficiency, environmental protection, energy saving, long life, and high color rendering index. It is a high-tech with development prospects in the world. One of the fields.
This lamp type can be equipped with new energy power supply modes such as solar energy, wind-solar hybridization, and municipal electricity hybridization;
When new energy is used for power supply, the system configuration is designed according to the irradiation hours of the user's use area and the lighting time per night;
When using new energy for power supply, the whole lamp is guaranteed for three years.
This lamp type is generally powered by 220V city power,
When using mains power supply, generally choose Moso or MEAN WELL external, the whole lamp is guaranteed for 3-5 years;
When using the mains power supply, the integrated circuit of the driver chip can be used, no external power supply is needed, and the whole lamp is guaranteed for 5 years.
The lamp arm and base are made with fiber laser engraving technology, which can be individually designed according to user requirements.
The surface is hot-dip galvanized, sprayed, and the appearance color is optional, and independent renderings can be provided to users;
This lamp is suitable for various roads, docks, enterprises, parks, squares, pedestrian streets, campuses, tourist attractions and other places.
Guangdong Qike Electronics Co., Ltd. mainly produces LED commercial lighting products, mainly engaged in the design, development, production, sales and service of LED lighting. Our company mainly has two categories: LED indoor lights and LED outdoor lights. Indoor LED products: LED downlights, T5/T8 tubes, track lights, spotlights. LED bracket light. Outdoor LED products: LED flood lights, LED wall lights, LED street lights, LED underground lights. It is widely used in night lighting, commercial lighting, hotel and decoration. We sincerely hope that all customers come to our factory for inspection, guidance and cooperation
Some materials on this website come from the Internet. If the information displayed on this website violates the intellectual property rights or other legal rights of the media or individuals, please notify us in time and we will delete it immediately.