In recent years, with the continuous advancement of society, lighting technology is also constantly innovating, and lighting technology has brought great shocks and changes to our lighting life. LED floodlights have gradually become the main force of urban lighting due to their advantages of energy saving, environmental protection, safety and reliability, and many new types of lamps such as guardrail tubes, floodlights, etc., create a radiant night scene of the city. Today, floodlight manufacturers bring Do you know what are the characteristics of LED flood light?
1. According to the different built-in microchips, LED floodlights can be divided into two types: power chip combination and high-power chip. The former has stable performance and is suitable for small-area illumination; the latter has a relatively large structure and can be used for large areas. Long-distance irradiation.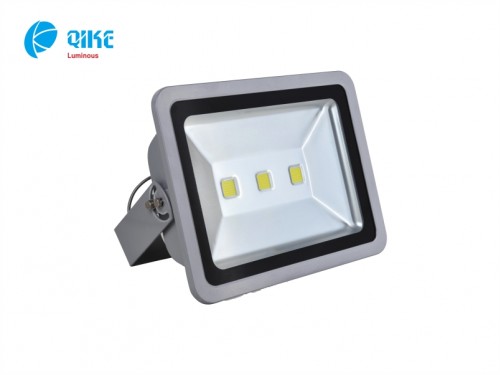 2. The LED flood light can be designed into a variety of different brackets according to the different use conditions, so that the LED flood light can be adjusted in any direction, and it is more convenient to install. At the same time, LED flood lights have a larger dimming angle than ordinary LED lights, so they are more flexible to use.
3. The LED flood light adopts an integrated heat dissipation structure design. Compared with the general heat dissipation structure design, its heat dissipation area is increased by 80%, which ensures the luminous efficiency and service life of the LED flood light.
4. The LED flood light also has a special waterproof design, a circuit board treated with a special process, and an additional rain channel inside, which can ensure that even if water enters, it will not affect the use of the LED flood light.
5. The direction of the LED floodlight can be adjusted arbitrarily, and it has a structure that is not affected by climatic conditions, so its use range is very wide. Generally applicable to building outlines, stadiums, overpasses, parks, monuments and so on.
Through the above introduction, I believe everyone has an understanding of the characteristics of floodlights
Guangdong QIKE Electronics Co., Ltd mainly manufactures high-end LEDcommercial lighting products and engages in LED lighting design, development, production, sales and service. Our aim is to provide customers with high quality products and professional services,which are important factors to the success that we have achieved in the LED industry. Major customers are from Korea, Europe, Asia and North America.
Our Company has two mainly categories: LED indoor light and LED outdoor light. Indoor LED products: LED down light,LED T5/T8 tube light,LED track light, LED spotlight. LED bay light. Outdoor LED products: LED floodlight, LED spike light,
LED wall light, LED street light, LED undergroundlight. It widely apply it night scene lighting,commercial