A comfortable living space can increase the warmth factor of the home, and the choice of LED indoor lighting can improve the home atmosphere. Nowadays, the role of indoor lighting is not only limited to lighting, it also has a decorative and beautiful role. A good lighting may suddenly become the soul of decoration. Therefore, the choice of indoor lighting is very important and complicated. Next, let's work with the led indoor lighting editor to learn more about led lamps and their types.
1. Materials for making LED indoor lighting fixtures
There are many materials made, the common ones are: metal, plastic, glass, etc. Metal has a long service life and is not suitable for aging. Like iron lamps, it has a long service life, but it is easy to become obsolete. Metal parts will oxidize slowly, and the service time is about 5 years. Plastic lamps have short lifespan, fast aging, and are easily deformed by heat.
2. About the varieties of led indoor lighting
There are many varieties of led lamps, the common ones are: chandeliers, ceiling lamps, table lamps, spotlights, etc.; there are also many colors, such as: colorless, pure white, light blue, light green, and milky white.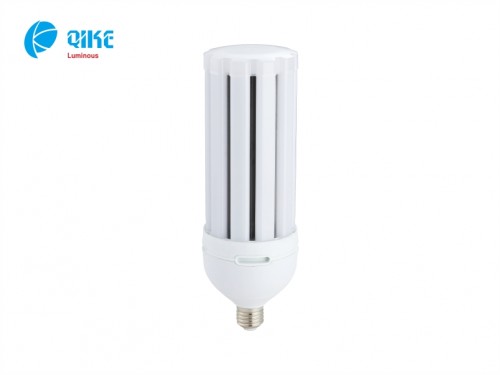 3. About the price of led indoor lighting
There are many lighting brands on the market, with different types and sizes, so the prices are also different. In terms of cost performance, LED indoor lighting is the lowest price because it saves electricity. If the amount is large, the electricity bill saved in one year can be used to pay back the money to buy the lamp.
4. About the choice of led indoor lighting
Don't just consider the shape and price, but also consider the color temperature. The color temperature and brightness used in different functional areas are different. They should be selected according to their own characteristics, and the furnishings and wall colors should also be considered. The size of the lighting fixture is closely related to the space ratio. When purchasing, the practicality and placement effect should be considered to achieve a sense of space coordination.
Guangdong QIKE Electronics Co., Ltd mainly manufactures high-end LEDcommercial lighting products and engages in LED lighting design, development, production, sales and service. Our aim is to provide customers with high quality products and professional services,which are important factors to the success that we have achieved in the LED industry. Major customers are from Korea, Europe, Asia and North America. Products have been passed successively by authorities qualified inspection and the international recognition CE,EMC, ROHS, KC,KS,ISO9001.
Part of the content of this article has been compiled from the network and shared. If there is any infringement, please contact the editor to delete it.